FNF: Bikini Bottom Funkin' vs Starring Patrick Sponge Bob & Squidward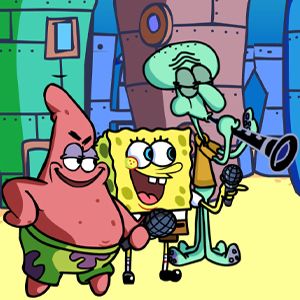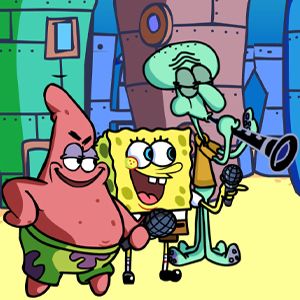 FNF: Bikini Bottom Funkin' vs Starring Patrick Sponge Bob & Squidward
FNF: Bikini Bottom Funkin' vs Starring Patrick Sponge Bob & Squidward
Plays: 1.25K
The musical world of FNF is transported to a cozy little seabed town called Bikini Bottom, home to sea creatures like Star Patrick, Squidward the squid and SpongeBob. More than once there were musical battles with the inhabitants of Bikini Bottom, but this seemed not enough to Boyfriend, and this time he himself will sink to the bottom of the ocean to fight with all the vociferous inhabitants of the sea at once and get the title of the best vocalist and under water.
Completely different songs await the player in story mode and free play. If you decide to go through the game on a full-fledged storyline, then the battles will take place under the songs: "Fun", "Mayonnaise" and "E minor". Free Play features: "Patpurgation", "Streepants" and "Best Funkin Day". To win, you just need to sing a song of high quality. To do this, press the arrow keys when the moving multi-colored arrows on the screen fall on the gray ones. Do not miss and follow the beat of the music so that it is easier to hit every note of the song and sing it to the end.
Start singing
or
Start the game / Stop the game / Select the level
Volume control
Come back
the best game iv ever playd.