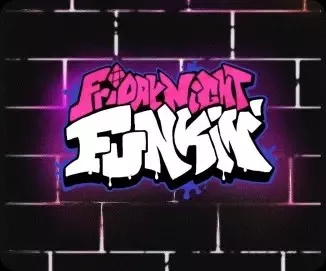 Download Friday Night Funkin [FNF]
Friday Night Funkin' is a music game that you can play for free. Download FNF on your own device and have fun!
Where to download Friday Night Funkin?
If you are wondering how to download the official version of the FNF game, then you are in the right place, you will find the game archives above.
What Friday Night Funkin is?
Friday Night Funkin' is a computer game that you can play for free. The game requires you to match your keyboard strokes with the musical notes played in the game. Each level in FNF has a new opponent for you to face, and these levels are divided into weeks. It's worth noting that Friday Night Funkin' can only be played as a single-player game.
Friday Night Funkin' can be played on various devices, including Windows PCs, Macs, Linux operating systems, and smartphones. It was developed by a group of Newgrounds community developers, namely Ninjamuffin99, PhantomArcade, Kawai Sprite, and evilsk8r. Because FNF is both free and open-source, gamers have created mods that cater to their preferences. The game has a sizable community that continues to grow, thanks to the frequent updates and the availability of numerous mods.
How to install downloaded game on my computer?
To do this, you need to download the version of the game that matches your operating system. The game does not require additional installations and the system requirements are very democratic (it will go on any computer). In order to launch the game, go to the downloaded archive and click on the shortcut to the exe file of the game.