FNF: Doki Doki Takeover [Doki Doki Literature Club]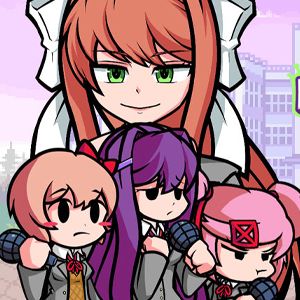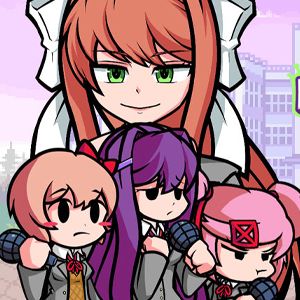 FNF: Doki Doki Takeover [Doki Doki Literature Club]
FNF: Doki Doki Takeover [Doki Doki Literature Club]
Plays: 4.51K
Anime girls from the Doki Doki Club are back in the FNF, which is good news, because they are not only loved by the audience, but the mods with them always bring a lot of fun. Four antagonists await Boyfriend - Monika, Natsuki, Soyori and Yuri, each of whom has prepared several catchy songs. Also, if you can beat every girl, you can unlock additional bonus songs: "Crucify", "Reconciliation", "Beethoven", "It's Complicated" and "Glitcher".
Monika prepared the songs "Bara No Yume", "Your Demise" and "High School Conflict". Sayori waiting for Boyfriend in the ring with "My Confession" and "Rain Clouds"; Natsuki - "Baka" and "My sweets"; Yuri - "Obsession" and "Deep Breath". In order for Boyfriend to show his superiority to anime babes, you need to sing every song to the last note. Click on the arrow keys when you see a pair of similarly shaped signs come together at the top of the screen. Don't rush and don't be late with pressing, because then they will be counted as a mistake, and several mistakes in a row will lead to defeat.
Start singing
or
Start the game / Stop the game / Select the level
Volume control
Come back
i like Natsukl song is cute whit the cats and yurl have a nice song and sayorl she is so happy whit boyfirend
and Monlka she the nice girl very i like Doki Doki Takeover the best one
i jerked off while playing it with my right hand.