FNF vs Annie: Atsuover mod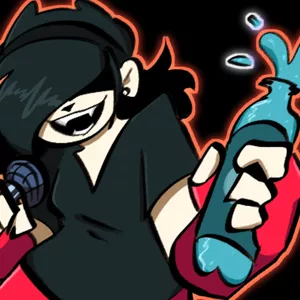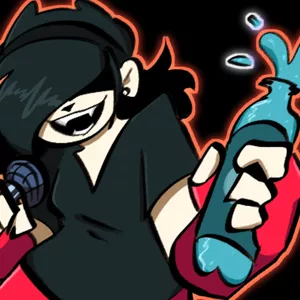 FNF vs Annie: Atsuover mod
Download
FNF vs Annie: Atsuover mod
Annie is a goth girl who becomes Boyfriend's next antagonist. It should be noted that this girl with black hair always carries a bottle of soda with her and periodically takes a few sips from it. Maybe it's not just a sweet drink? Regardless of the composition of the miracle drink, Annie has a microphone in her other hand and is ready to fight for victory in the musical rap battle, because this is exactly why the girl came to the FNF world.
The battle with Annie will not be easy at all, because this version of the game is regarded as one of the most difficult. In order to defeat the goth girl, you need to perform all the songs to the end. Concentrate on the moving arrows on the screen. As soon as they come into contact with the twin arrows fixed at the top, click on the corresponding key. Each mistake reduces the chances of winning, and in the case of several in a row, the loss will be instant, after which you will have to start all over again.
Start singing
or
Start the game / Stop the game / Select the level
Volume control
Come back
bap skbeep skboop bop boop beep bep iis beep booP
the song and thing i like this games.
eeeeeeeeeeeeeahhhhhhhhhooooop
GAME IS RRRRRRRRRRRREEEEEEEEEEEEAAAAAAAAAAAAALLLLLLLLLLLLLLLLLL!!!!!!!!!!!!!!!!!!!!!!!!!!!